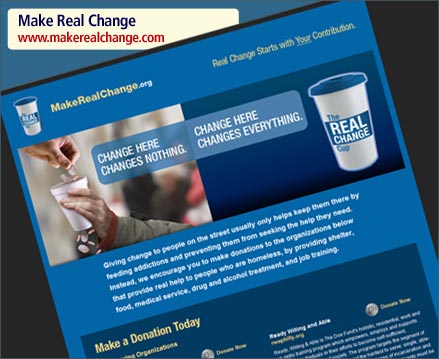 Philadelphia's Center City District has been working to enhance the attractiveness, liveliness, safety and beauty of the downtown area for many years. If you are from the area, you probably have attended Restaurant Week, received the (IN) Center City eNewsletter, or met a uniformed CCD street community service representatives.
This fall the Center City District announced a new "Real Change" campaign designed to ensure that spare change will provide real change for people in Philadelphia who are homeless. On October 22nd, CCD, in partnership with the City of Philadelphia and major service providers, announced the campaign to encourage Philadelphians to give to eight area organizations that provide real help to those in need.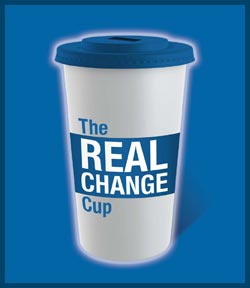 I encourage you to consider giving your spare change at any of the downtown Real Change displays, or consider donating directly to one of the affiliated non-profit organizations found on MakeRealChange.org.
So remember this holiday season: Real change starts with your efforts, so please make a contribution today.
Services Provided:
Web design
Web development (CSS & XHTML)