ACCESSIBILTY AUDITS AND VPAT DEVELOPMENT
Voluntary Product Accessibility Template (VPAT®)
A VPAT® is a document that explains how your Information and Communication Technology (ICT) product (such as a web application, mobile app, desktop software, hardware, electronic content and support documentation) meet the Revised 508 Standards and potentially Web Content Accessibility Guidelines (WCAG) for ICT accessibility.
Section 508 requires ICT developed, procured, maintained, or used by federal agencies meet minimum standards for accessibility for persons with a wide variety of disabilities. It is recommended that any vendor selling ICT to the Federal government, its vendors, or many state governments or agencies prepare a VPAT® outlining the ICT's accessibility conformance prior to the procurement process.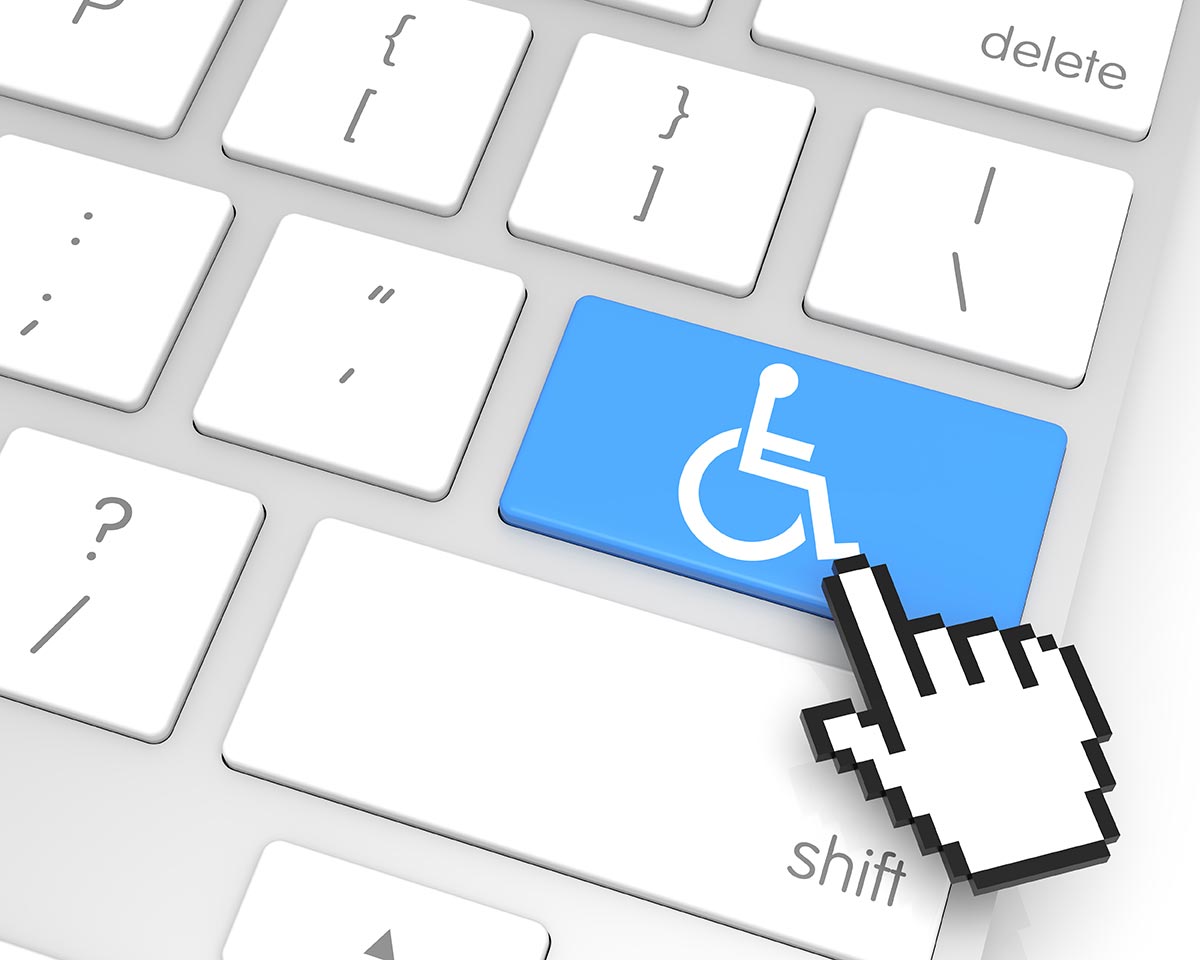 1. Product Accessibility Audit
2. VPAT® Selection & Creation
3. Accessibility Conformance Report (ACR)
4. ACR Publication and Procurement Process
A Voluntary Product Accessibility Template (VPAT®) clarifies the degree to which your information and communication technology (ICT) product conforms to the Revised 508 standards established for ICT accessibility.
The Federal government, its vendors, as well as many state governments, and state- and Federally-funded entities such as higher education have accessibility requirements in place. Completing a VPAT® and the associated accessibility testing (and remediation) can help you provide a better, compliant, highly-competitive product that end-users love.
Your buyers will use the VPAT® to determine how accessible your products are, whether they contain any deficiencies, and easily compare their level of accessiblity to products from other vendors.
This ensures your customers can make informed purchasing decisions.
Publishing VPAT® documentation highlights your committment to providing highly-functional, accessible products useable by the entire population.
Preparing an accurate VPAT® document for your potential customers requires a thorough assessment of your product's accessibility conformance.
Mobile apps and websites are typically assessed for conformance to WCAG 2.0/2.1/2.x Level AA criteria.
Hardware and other non-Internet techologies are evaluated against Revised Section 508 criteria.
An accessiblity audit is a necessary step toward completing a substantive, accurate VPAT® and associated Accessibility Conformance Report.
VPAT® Version 2.4 (February 2020)
There are four different editions of the current VPAT®.  Each enables vendors and  manufacturers to develop Accessibility Conformance Reports tailored to the standards relevant to their specific markets and contract requirements:
VPAT 2.4 508: Revised Section 508 standards, these are the U.S. Federal accessibility standard
VPAT 2.4 WCAG: WCAG 2.1 or ISO/IEC 40500 – W3C/WAI's recently updated Web Content Accessibility Guidelines
VPAT 2.4 EU: EN 301 549 – the European Union's "Accessibility requirements suitable for public procurement of ICT products and services in Europe"
VPAT 2.4 INT: Incorporate all three of the above standards
Report Title
VPAT Heading Information
Name/Product Version
Report Date
Product Descriptions
Contact Information
Notes
Evaluation Methods Used
Applicable Standards/Guidelines: e.g., WCAG 2.x or Revisted 508 Guidelines
Terms Used
Tables for Each Standard or Guideline
Conformance Level information are defined as follows:
Supports: The functionality of the product has at least one method that meets the criterion without known defects or meets with equivalent facilitation.
Partially Supports: Some functionality of the product does not meet the criterion.
Does Not Support: The majority of product functionality does not meet the criterion.
Not Applicable: The criterion is not relevant to the product.
Not Evaluated: The product has not been evaluated against the criterion. This can be used only in WCAG 2.0 Level AAA.
Let's discuss your VPAT® options
I have twenty years experience in designing, developing and marketing websites for a wide variety of clients.
Let me know how I may help you.
Have a particular project in mind and want to speed up the process? Just provide a few details.
I'll follow up within 24 hours.