HOSTING SOLUTIONS FOR EVERY NEED
All clients may select from a wide range of web hosting packages to meet your business needs. My high performance hosting services provide great stability and value, taking the uncertainty out of your hosting decision. Your site will be hosted in a world class network operations and data center giving you dependability and security, while technical support staff provides you the friendly, expert 24-hour service you deserve.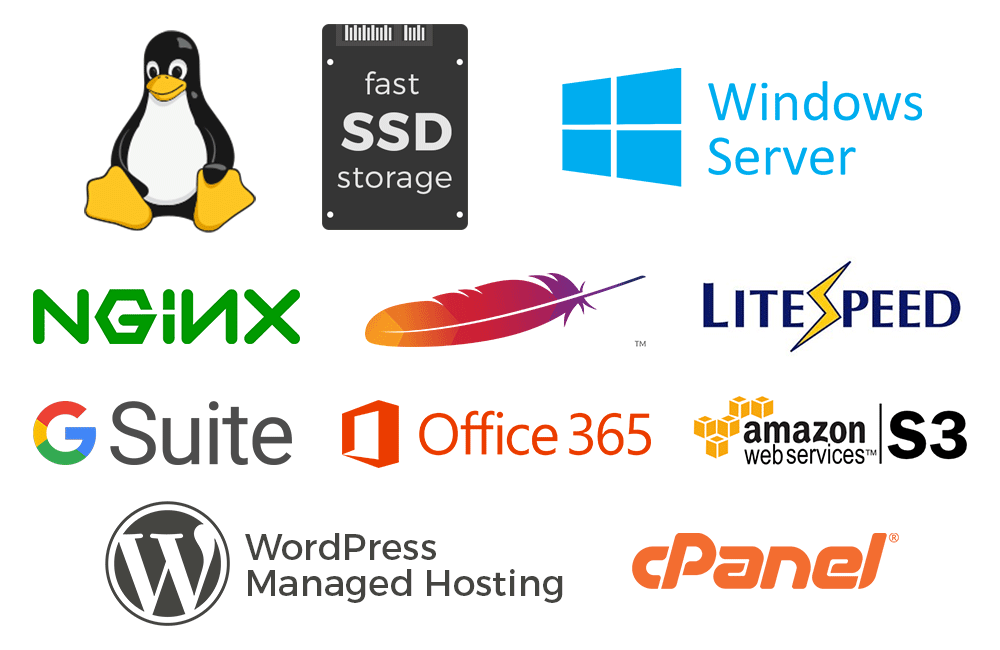 Fully managed web hosting solutions for business and organizations.
WordPress Hosting
Shared Hosting
VPS Hosting
Cloud Hosting
Dedicated Servers
Google Workplaces
Microsoft Office 365
Zoho Mail
FastMail
Shared Hosting
Dedicated Servers
Amazon S3
Google Drive
Dropbox
I have twenty years experience in designing, developing and marketing websites for a wide variety of clients.
Let me know how I may help you.
Have a particular project in mind and want to speed up the process? Just provide a few details.
I'll follow up within 24 hours.