[For the Windows 10 version see the updated article here]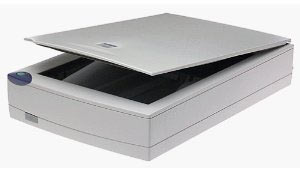 Like myself, many folks still own the popular Epson 1200 Photo or 1200U scanner. Likewise, many of us have transitioned to Vista or Windows 7. Unfortunately, Epson, in their "wisdom" has failed to provide working Vista or Windows 7 drivers for these older scanners—preferring no doubt that we all go out and purchase a new scanner instead. It's called "planned obsolescence," no doubt the most annoying trend in the hardware and software industries.
Fortunately, there is a workaround that preformed well in my case. This involved using the most recently available Windows XP Twain drivers installed under Windows 7 using Windows XP compatibility mode. For Vista users the process should follow the same principles.
[Edited: If you are using a 64-bit version of Vista or Windows 7, you may wish to attempt the method outlined by Equinox in the comments to this post.]
Step 1: Download the most recent version of the Epson Twain drivers from the Epson site. At the time of writing this was TWAIN Driver v5.53A (for Windows XP, Windows 2000, Windows Me, Windows 98 – epson10245.exe – 4.6MB – posted on 02/25/02). The file bundle is a self-extracting Zip archive. Note the location of the download.
Step 2: Locate the file (epson10245.exe) that you have downloaded and extract it by double-clicking the file. By default the auto-extractor will attempt to install its files in C:\epson\epson10245. You may specify a different location if you wish. NOTE: When you progress to the screen below, UNCHECK the section "When Done Unzipping Run: Setup.exe." We will want to handle that differently below.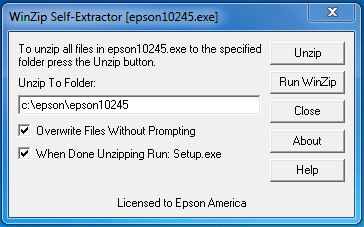 Step 3: Navigate to the directory C:\epson\epson1024, or your alternative location if you selected different directory for extraction.
Step 4: Locate the file Setup.exe. Right-click on it and select Properties.
Step 5: Switch from the General to the Compatibility tab.
Step 6: On the Compatibility tab, under "Compatibility mode" check the box for "Run this program in compatibility mode for:" and select Windows XP (Service Pack 2) from the dropdown menu. Select Apply on the bottom right, then OK.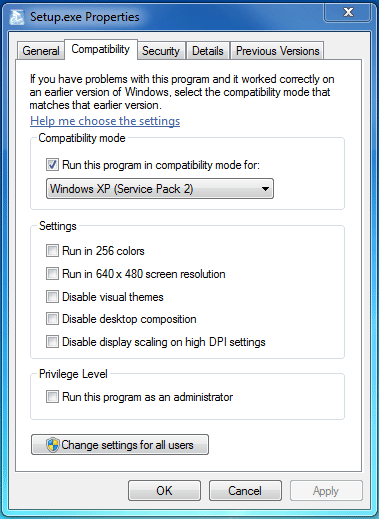 Step 7: Double click on Setup.exe to launch the installer and proceed through the installation.
After the installation has completed you should be able to find the driver options available in Photoshop under File –> Import –> EPSON TWAIN 5 and/or WIA-Epson Perfection1200.
Hopefully, now you can get another lifetime out of that old hardware before consigning it to the landfill.
Best of luck,
Vance