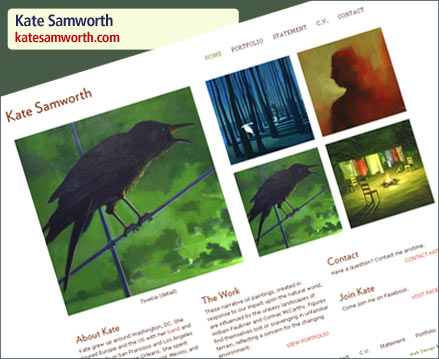 Oddly enough, several years before Kate Samworth contacted me to develop her new portfolio site, I'd purchased a print of her's entitled "Pride and Joy" at a gallery in the Old City area of Philadelphia.
Kate had been rather productive since then—having finished a large group of new paintings, and now busy preparing for two shows the following month. "Can you finish it up by then," she asked. Simply, "Of course," I replied.
I don't mind short deadlines—fortunately, I do "methodical" and "organized" as well as anyone when the situation requires.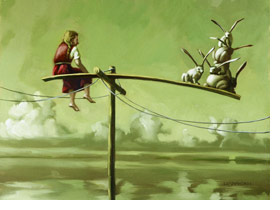 We're all happy with the outcome.
Services Provided:
Web design
Web development (CSS & XHTML)