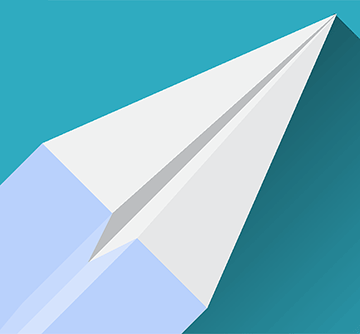 Year after year it has become increasingly difficult for marketers to reach their audience using email. On a typical day some of my older email accounts may receive over 200 spam email messages. Even emails with a compelling, well-crafted subject line are destined to become just another unread annoyance. Nevertheless, email marketing remains inexpensive, and, largely because of this, an effective way to reach and grow an audience over time — when managed properly.
The best way to successfully market via email is to ensure people wish to receive your message in the first place. To accomplish this, you must be effective at developing your permission-based email marketing and contact lists. Commonly, small business owners overlook this simple task. Many small business clients (and even some large corporations!) I've worked with over the years share this tendency — having made only minimal efforts to build and maintain a proper customer contact list, or email address list of interested parties.
Building an Email Marketing List for Your Business
To begin the list building process, you'll need a mechanism for gathering email addresses. At a minimum every small business website should offer visitors the opportunity to sign-up for mailings, newsletters and other email updates in a simple and unobtrusive manner. In additional, the same sign-up opportunities should be presented to purchasing customers whether online or at the physical point-of-sale. As your list grows, first to a few hundred, then a few thousand and eventually to tens of thousands of subscribers, you will possess an increasingly effective marketing tool — dramatically extending your ability to reach your audience, affect customer actions and create sales.
Many small businesses will try to circumvent the work of building a quality email list by purchasing large quantities of segmented email addresses from a bulk email provider. In the end this is inefficient and can potentially hurt your business or brand image by associating you with spamming and unsavory business practices. List purchase is at best a short-term solution. If you do decide to buy or rent an email contact list, consider using it only once-to send an enticing invitation to receive additional offers or promotions from your business. Those individuals responding positively will then become part of your core permissions-based list.
Getting Value from Your Email Marketing List by Giving Value to the Reader
However you decide to build your list, you need to use it intelligently, or else your marketing efforts will quickly become ineffective and ignored by your list members. A quality email campaign should have the following characteristics:
Value — High quality content that is useful to the reader
Brevity — Succinct, clear calls-to-action and messaging
Appropriateness — Highly targeted messaging designed with the audience in mind and using appropriate tone and voice.
Timeliness — Nothing is better than getting the right information at the right time. Promote for the season, holiday or event as best fits your business
Value
To avoid the dreaded delete folder, each email should be compelling. This could mean offering a novel or compelling promotion, extending a personalized invitation, or providing an opportunity for feedback on your product or customer service efforts. In short, meet the reader halfway by understanding their wants and needs as customers. Don't try to get them to act as you wish; get them to act as they wish in a manner that benefits you.
Brevity
Unless you are using your email list to send a newsletter, keep it short.
Appropriateness
Know your recipients and track additional information regarding each contact as best possible. Understanding your customers in detail allows you to properly segment your general list and create better messaging and more compelling promotions for each target group. Avoid trying to market the same messages to all your list segments. Instead, create variations of your primary messaging and craft an email for each group. Accomplishing this takes less time than you might think and will payoff in better conversion and customer relations.
Timeliness
As part of every campaign, make certain you allocate enough time for the reader to receive, be impacted by, and respond to your marketing message. Never execute at the last minute. For time sensitive promotions (such as limited time offers or events), begin each campaign with a teaser email, or initial statement of your promotion. Float the idea to your list once in this manner, and then return to them again when it is time to act. Think of the first volley as the soft sell; the second as the hard sell. The tone of the first should be congenial; the tone of the second more urgent.
Keep an eye out for Part 2 of this series: "Writing and Designing a Compelling Marketing Email"