Given the weather today I can almost believe it's summer—and once again Center City District is planning their SIPS Happy Hour events. From June 3rd through August 26th, 2009 participating bars and restaurants throughout Center City, Philadelphia will be offering summer drink and food specials.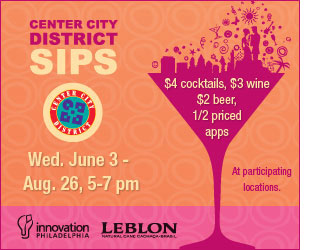 Every summer the Center City District promotes these events through regional publications and websites, such as Philly.com and Philly2Nite.com. This banner ad campaign was designed in the visual style of the events' print advertisements to form the final piece of unified media campaign.
So, support your local establishments and take advantage of this great way to enjoy your summer. If you see me walking back to my table with a curacao margarita shaker, feel free to say "Hello!"
Services Provided:
Banner Ad Design
Image Optimization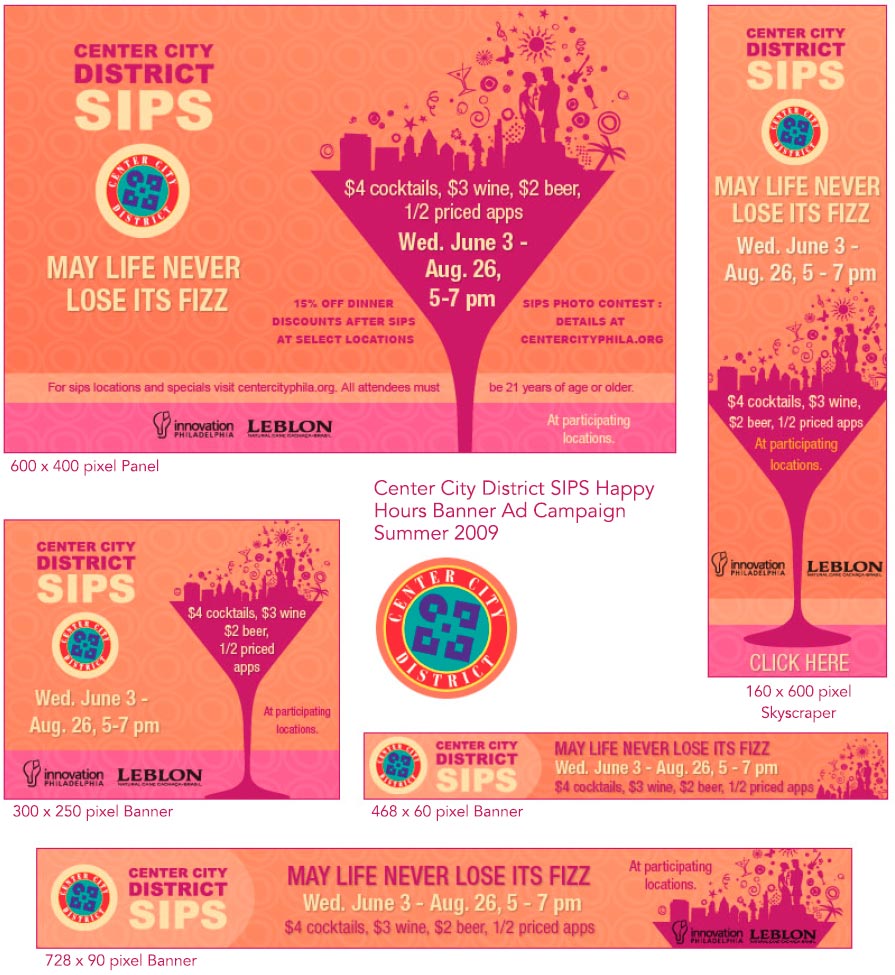 Download the full campaign sample sheet (PDF, 423 KB) and take a look up close.