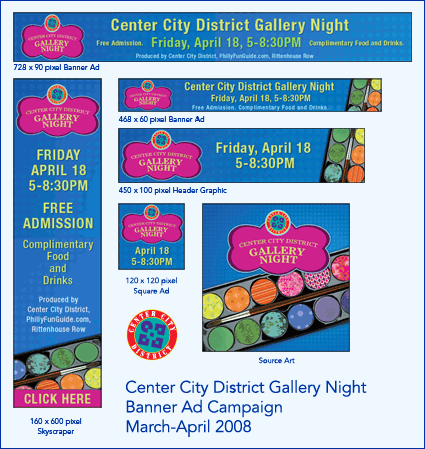 Center City District organizes great events in Center City, Philadelphia. This time it's the April Gallery Night. Spend the evening of Friday, April 18th exploring Center City galleries with special exhibitions and complimentary cocktail receptions from 5-8:30 pm. It's a wonderful opportunity to see Philadelphia culture in action.
I was happy to support Center City District's online marketing of this event by designing a set of banner ads for use on regional event and media websites. Each banner ad or header graphic was designed in the visual style of the event's print advertisements and other collateral yielding a unified campaign across all media.
Hope to see you there!