University of Pennsylvania –
Middle East Center
Higher education has many of the same needs as other web site owners—a desire to communicate with visitors, foreground important and timely information, and provide a centralized location for members of the community to interact.
The University of Pennsylvania's Middle East Center needed a new design that met those criteria and would work well with their Drupal content management system.
Web Design
Web Development
WordPress Theme Customization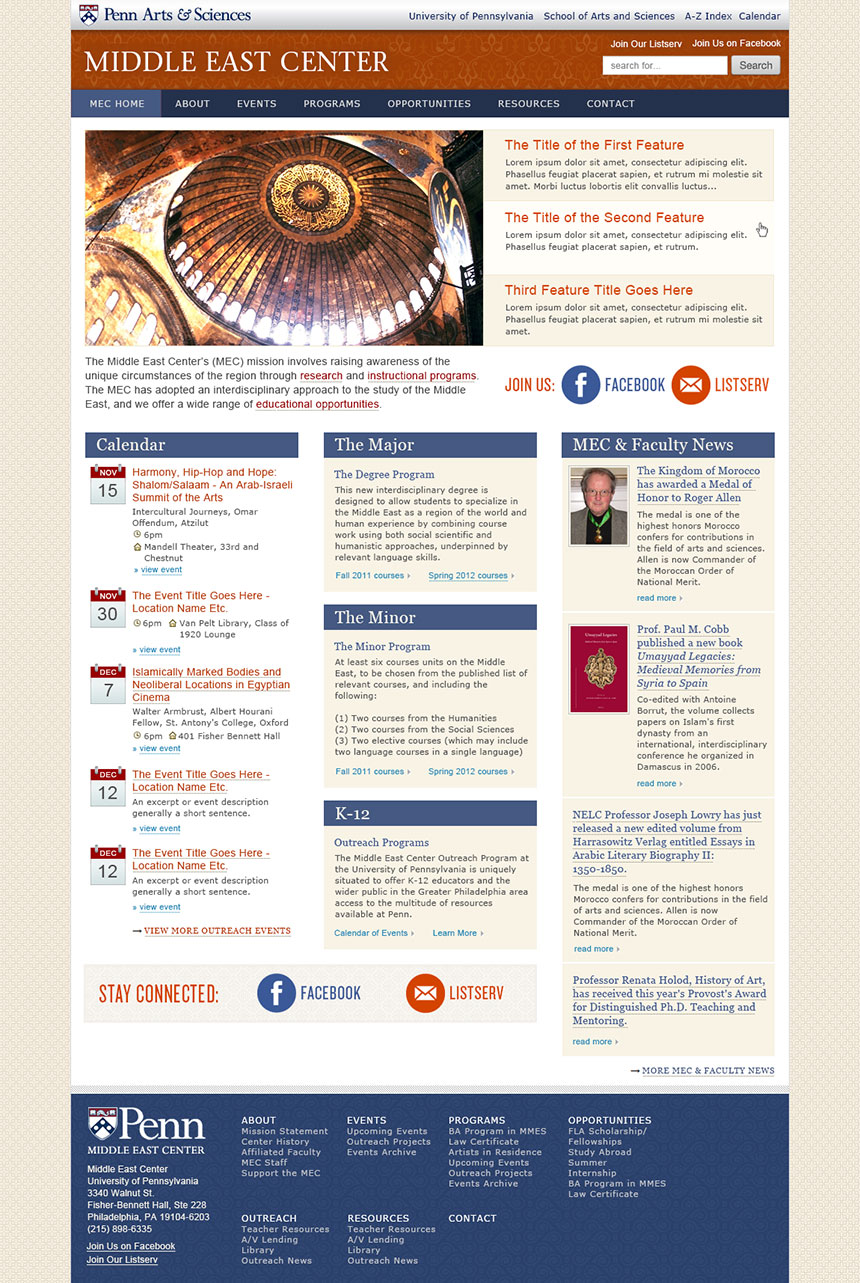 I have twenty years experience in designing, developing and marketing websites for a wide variety of clients.
Let me know how I may help you.
Have a particular project in mind and want to speed up the process? Just provide a few details.
I'll follow up within 24 hours.