Rosemont College:
Be The Big Fish
WordPress Design & Development
Small colleges have a special character which separates them from larger universities, and there are great opportunities to be had in their distinctiveness. This is core message that Rosemont College wished to convey to prospective students through this new site. The site was the center point of various online and offline marketing campaigns.
Web Design
Web Development
WordPress Theme Customization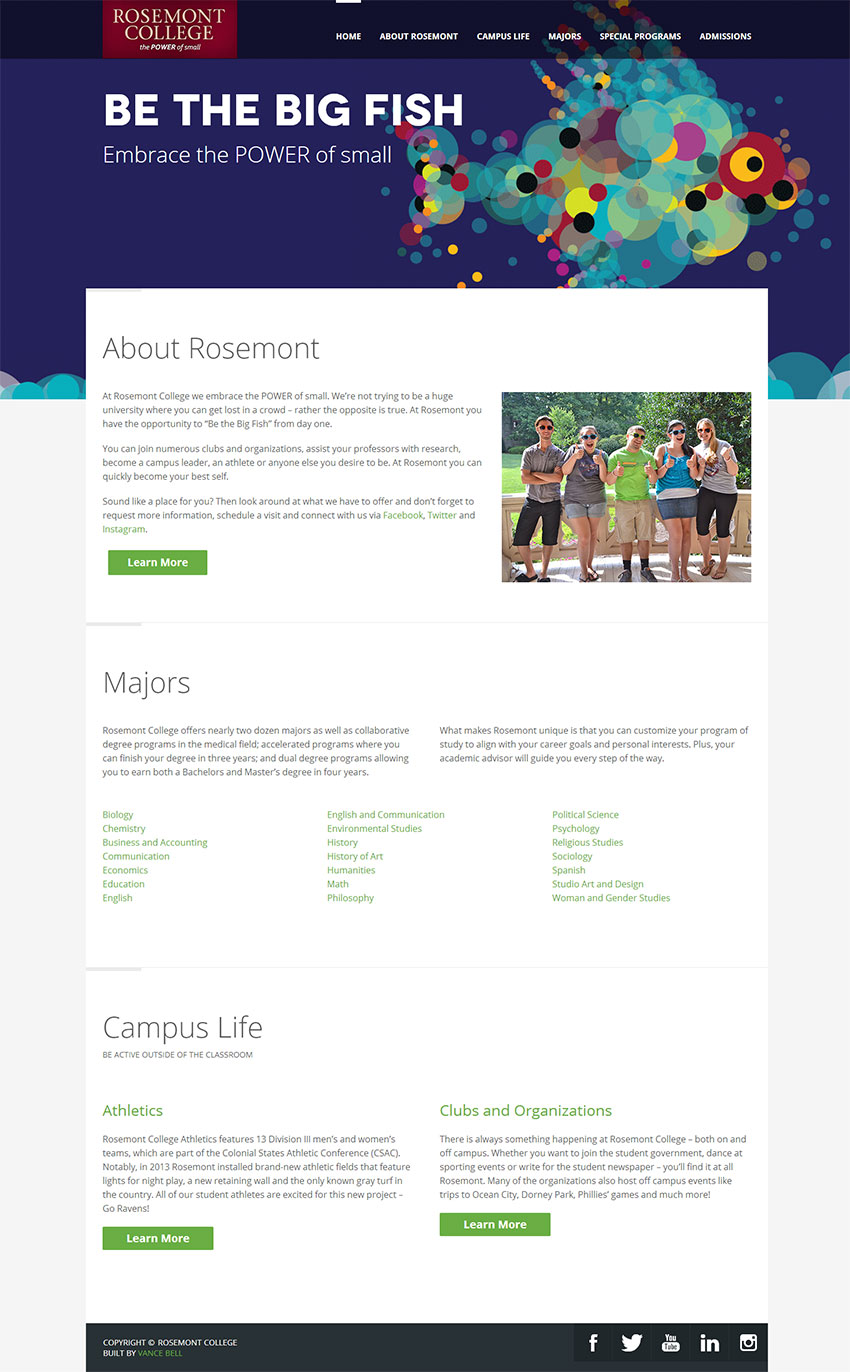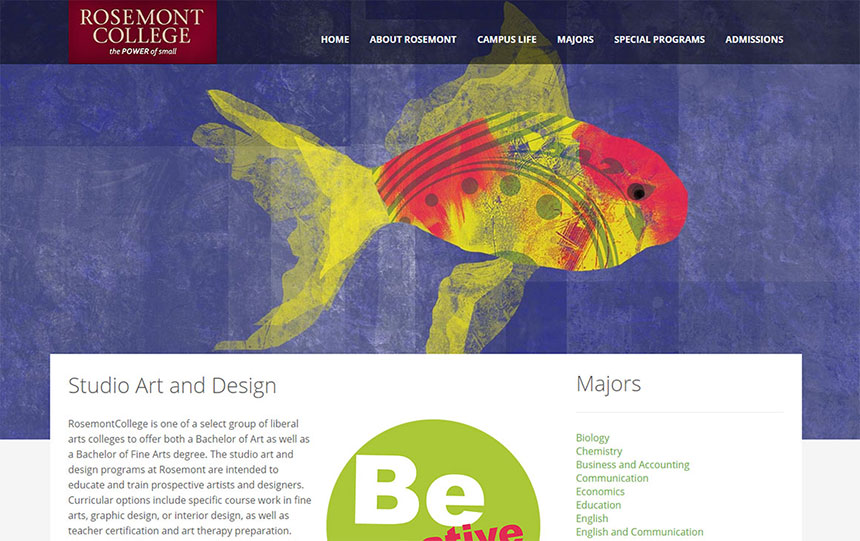 I have twenty years experience in designing, developing and marketing websites for a wide variety of clients.
Let me know how I may help you.
Have a particular project in mind and want to speed up the process? Just provide a few details.
I'll follow up within 24 hours.