Ray Nocella of Nocella Roofing is one of those personalities you just have to love, and it doesn't hurt that his team of roofers does a wonderful job as well.
Nocella Roofing is a distinctive business and as such needed a distinctive, yet effective, design. The solution combined a bit of personal character with an emphasis on lead generation. The site continues to provide exceptional ROI, generating new business leads well in excess of the original cost on the project year over year.
Custom Web Design
Web Development
Website Maintenance
Web Hosting
"Rather than using images of actual roofs they've put on, which might be a little dull, the site uses creative copy writing and illustrations to convey the feeling you will have if you don't get your roof fixed! They're focusing on the feeling and benefit you'll receive rather than the actual product and service."
How to Create Remarkable Websites, by Angela Noble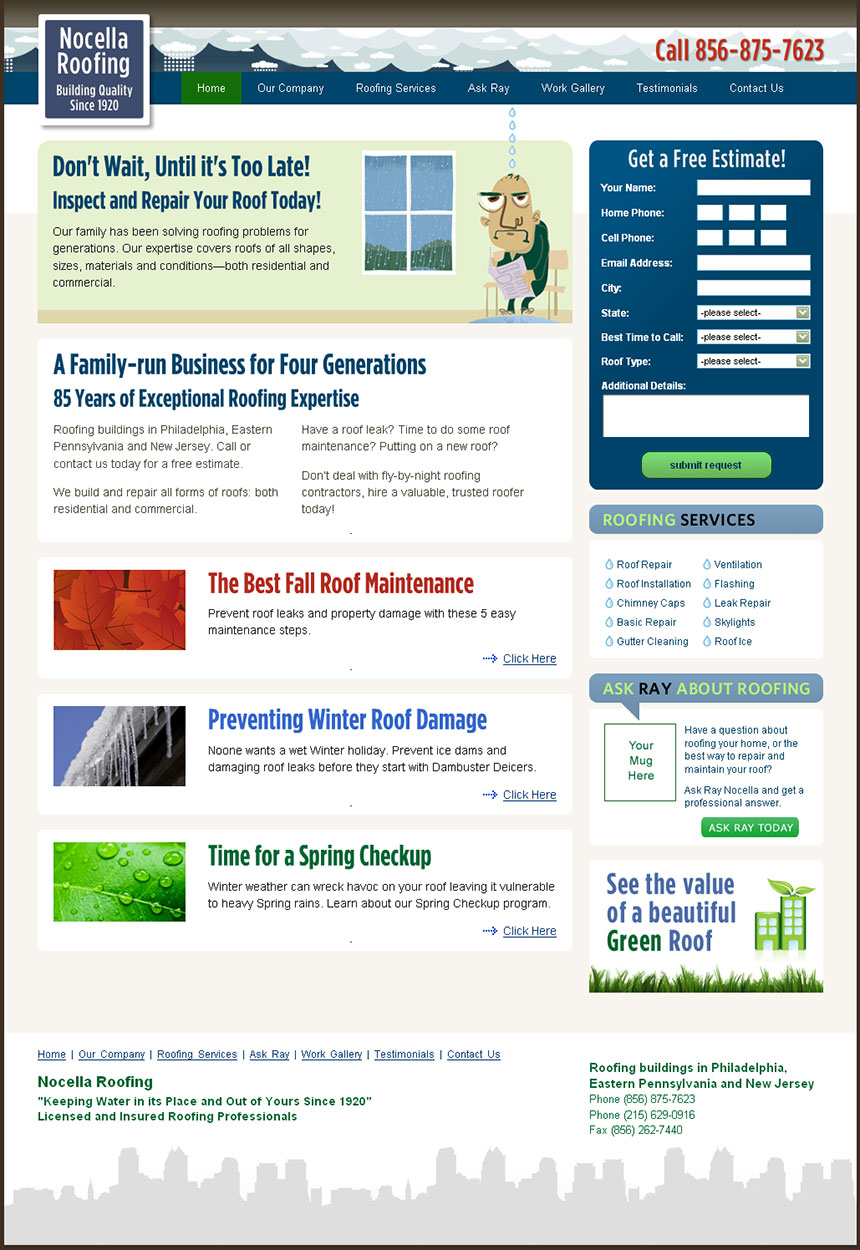 I have twenty years experience in designing, developing and marketing websites for a wide variety of clients.
Let me know how I may help you.
Have a particular project in mind and want to speed up the process? Just provide a few details.
I'll follow up within 24 hours.